Start 2017 off with a NETWORKING CELEBRATION by networking with a fabulous group of women in the Capital Region and  learning some effective and practical strategies to help you stay on top of your tasks without stress or guilt. We often feel "crazy busy", it can seem like there aren't enough hours in the day to focus on everything you want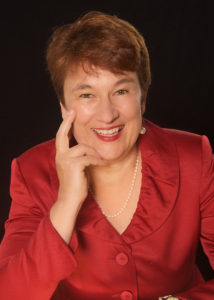 to accomplish. What is the best way to go from "putting out fires" to feeling in control of your schedule?  During the presentation from Dorothee Racette she will discuss habits of the highly focused and offer some effective ways to get past procrastination for optimal time and energy use.
Dorothee Racette owns and operates Take Back My Day. As a time management and productivity coach, she helps small businesses improve their workflow and workday organization to make them more profitable and effective. He clients have called her a "business catalyst" and "an empowering force."  Dorothee has also published numerous articles on work organization and time management for small business owners.
TO RESERVE A TICKET FOR 1
OR
TO RESERVE TWO TICKETS