At the Savvy Professional Women Network we're focused on building a community of professional women to lean on and learn from – an intentional community from different backgrounds, levels of experience and professions who are committed to supporting one another. We host In Person and Online Events with guest speakers sharing valuable information on need to know topics.  We have online private communities where we are differentiating ourselves in an online experience.  We constantly have new faces joining us virtually and in person which provides a freshness for new friendships and connections to flourish. If you are looking to meet some genuine women to grow your network both personally and professionally then do join us!
Our main objective is to use our voice to shine a spotlight on your stories and successes.  We do this through speaking opportunities at our events, website spotlights, APP for Capital Region of NY and podcast.
Our History:
The Savvy Professional Woman was co-founded by Frankie Mueller and Brandon Dewyea in Saratoga, New York in 2014. In 2016 as interest in the community grew we expanded into Burlington,Vermont and in 2019 we are growing into several states throughout the United States.
More Information about Co-Founders: Frankie Mueller and Brandon Dewyea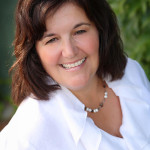 Frankie is also the owner of Success Streams Online Marketing Group. She is a mentor for driven and passionate coaches, creatives and entrepreneurs.Her ability to help you implement outer business structures, marketing and sales strategies that are required to build and run a business is her specialty.  She is a freedom lover and a systems techie nerd whose desire and drive is to find a better and easier way to get things done in your online marketing systems. If you are ready to transform your business, create and enjoy a life that you love while your business marketing is on autopilot then Frankie is your resource.
Brandon is an Image Maven and owner of Moxie. She greatly enjoys working with men and women to help them find their own unique, individual style for their personal and professional life.  Brandon believes working with an image consultant isn't about revamping everything about the individual. It's about unveiling the best version of oneself. It brings her incredible joy to witness someone feeling empowered and loving themselves.
---
NEW YORK LEADERSHIP TEAM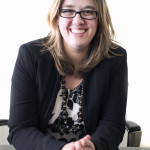 ALBANY, NY
Karla Gareau
ALBANY, NY
Sarah Caciola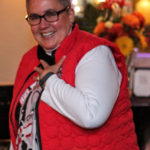 SARATOGA, NY
Colleen Parisi
VERMONT LEADERSHIP TEAM
BURLINGTON, VERMONT
Julie Danaher
---
EVENT PHOTOGRAPHERS
Saratoga, NY Events
Lauren Hull
Lauren Hull Photography
For Lauren's Business Branding Packages please click here.
Burlington, VT Events
Katie Paquette
Moments by Kate