Our main objective is to use our voice to shine a spotlight on your stories and successes.  We do this through speaking opportunities at our events, website spotlights, APP for Capital Region of NY and podcast.
Our History:
The Savvy Professional Woman was founded by Frankie Mueller in Saratoga, New York in 2014. In 2016 as interest in the community grew we expanded into Burlington,Vermont.  In 2019 Frankie Mueller became the President of the Savvy Professional Women, LLC and has grown the organization into Massachusetts, Florida and California.
More Information About Frankie Mueller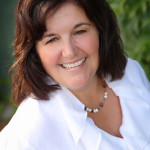 Frankie is also the owner of Success Streams Online Marketing Group and the President of the Savvy Professional Women, LLC. She is a mentor for driven and passionate coaches, creatives and entrepreneurs. Her ability to help you implement outer business structures, marketing and sales strategies that are required to build and run a business is her specialty.  She is a freedom lover and a systems techie nerd whose desire and drive is to find a better and easier way to get things done in your online marketing systems. If you are ready to transform your business, create and enjoy a life that you love while your business marketing is on autopilot then Frankie is your resource.
---
NEW YORK LEADERSHIP TEAM
EVENT PHOTOGRAPHERS
Lauren Hull
Lauren Hull Photography
For Lauren's Business Branding Packages please click here.