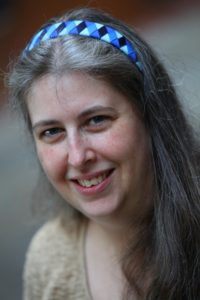 Congratulations to Jill Flinton for being nominated and chosen as The Savvy Professional Woman Networking Group Woman of the Month.
Jill was born and raised a bit north of NYC and found the peaceful calm of the Capital area at Siena College where she majored in Accounting and (almost) minored in theatre, nurturing both her practical and expressive/creative sides.
Jill's passion is helping people – whether it's at her formal accounting (not taxes!) job or working one on one with women to help them pamper themselves with mani/pedis or accessorize their nails with style.
Jill was instinctively drawn to the Jamberry line of products.  While always receiving compliments on her naturally long and healthy nails, she didn't enjoy the smell of the commercially available nail products and didn't like going to a nail salon.  With Jamberry, her nails are now sporting the current trends without harsh chemicals or smells, all while doing her nails in the comfort of her home.  She loves seeing the happiness on women's faces when they realize they can have beautiful hands, feet and nails, no matter how long they have been nail biters or salon visitors.
The biggest joy in her life is her pre-school daughter, who is truly a miracle on earth.  After losing her son to a rare disease, she understands how precious life can be. Together with her husband, they love spending quality time together, usually camping.  As her daughter gets older, she looks forward to spending more quality mother-daughter bonding time due to Jamberry.
To see the entire Jamberry product line, visit jillflinton.jamberry.com.  To make a one to one sit down  appointment, please email her at [email protected]
In addition to working full time, Jill is a proud board member of the non-profit National Niemann-Pick Disease Foundation, in memory of her son.  To learn more about the non-profit visit www.nnpdf.org.  Jill also occassionally blogs about the disease and working through grief at http://immovingalong.blogspot.com