If you are in business and not using social media to promote you and your business you are a minority in 2016. There are so many different networks to choose from all with their unique audiences, and every personal brand and business brand has their favorite network. The go to network where they spend the most time on, and one that is giving them the best Return on Investment. Tracking results for ROI is a whole different topic, which I will elaborate more on in the future.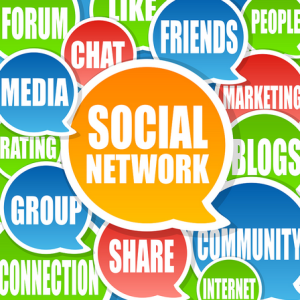 Investing the time in a wide variety of social networks is a good idea, and it is always best to customize your posts to the different networks as they are each unique. There are a few things that can be done across all of the social media platforms to make your brand more recognizable.
Here are a few tips to use for consistent branding:
Use the same username across all social media platforms. This will make you easy to find and follow on all social platforms.
Use a similar cover photo. This creates consistency in your visual brand messaging and makes it easier for your community to associate your visual brand with you.
Use a similar description across all social platforms. This again is for clear branding and messaging.
Use a similar profile photo on all platforms. If you are a personal brand this does not need to be the exact same photo but it should be similar enough so that your community knows it is you. Business brands should use the same professional photo or logo.
Consistency is key with everything from the colors and images that you use down to the wording. The more consistent you can be the more recognizable you will become to your community.
Author: Frankie Mueller, Co-Creator of the Savvy Professional Womens Networking Group and owner of Success Streams Online Marketing Group. Connect with Frankie personally on Facebook, Twitter, or LinkedIn.