Often people who have their own business get very concerned that they can't take a vacation, or they will have to overwork either before/after their vacation like a crazy person.  This does not have to be true.
It all comes down to planning.  If you know that you are going to take two weeks of vacation each year then plan to make the difference up over the other 50 weeks, not the week before or the week after the vacation.
Make sure that you have tied up all your loose ends BEFORE going on vacation, so they don't unravel WHILE you are vacation.  You need time off. 
Also, look at the possibility of having someone "cover" your clients if an emergency comes up while you are gone.  Communication is key so, let your clients know that you are away and will not be available.  Advise them of your departure and return dates so they know.  It doesn't hurt to send out an email to remind them.  You may need to also set something up for new or potential clients, so they know you are unavailable.  This can avoid you losing potential business or upsetting a client.
I am all about planning to make sure you can have fun!
On the personal side you also want to do several things like:
Having mail held at post office or someone picking it up
Notify your credit cards that you will be away (this can save big problems while you are gone)
Have someone keep an eye on your house
Remember you can go on vacation and have a great time with some good planning.  Plan to have fun!
What are your tips for planning before leaving for vacation? Leave a comment below…
Blog Contributor:
Colleen Parisi owner of A Walk in the Park with Colleen.  Takes the stress out of planning a trip to Disney and put the fun in!!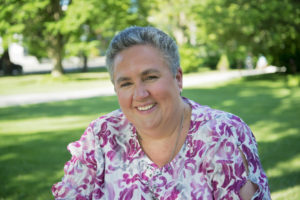 Colleen's belief is that everyone should have a great time at Disney!  Growing up her family called her "Julie" (for those that don't get it, it is a reference to a TV show called Love Boat and Julie was the cruise director).  Colleen has always been a planner and now does it as a business and to help other businesses.
Opinions expressed by Savvy Women blog contributors are their own.