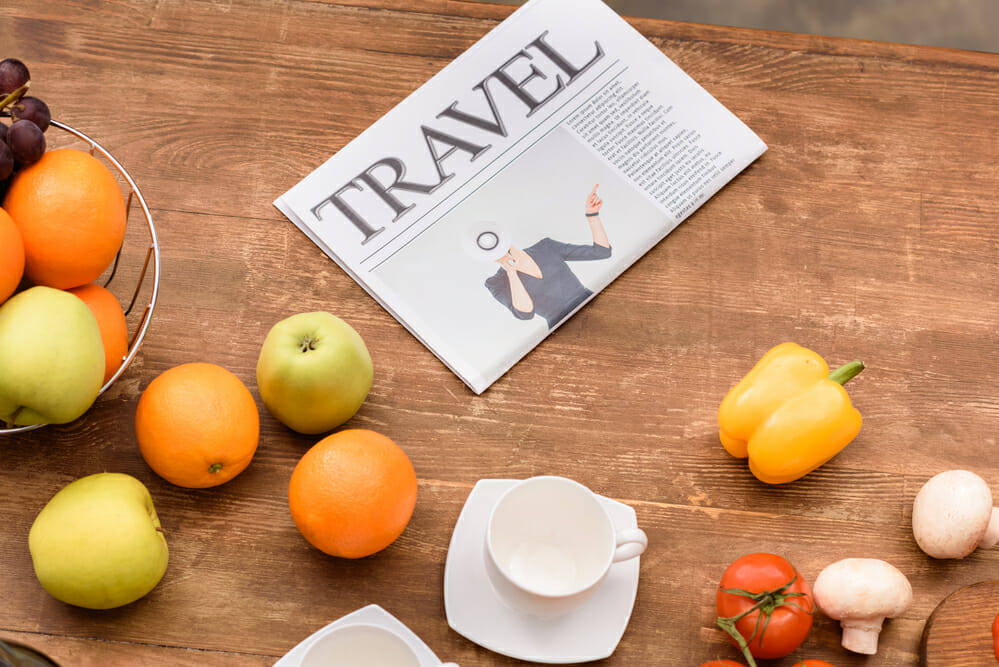 One of my favorite things to do is travel! I have gone to almost every state in the United States, and last year, I explored Thailand and Vietnam. I also love to go by motorcycle and check out our National Parks, as well as many other areas. We live in a beautiful country, and the thought of not getting to explore it would be a shame. I also think that planning a trip, and taking into consideration your health is critically important; especially if you are leaving the United States.
When you are excited to travel on a trip, it is easy to get caught up in the planning of where you are going, and how you are going to get there. Also; don't forget that if you are not feeling well, it may be memorable, but it will not be enjoyable. It is essential to consider your health, and how you can boost your immune system before, and while traveling.
Also, it is essential to consider things like:
Sleep – If you typically get 6 hours of sleep, be sure to get those hours prior, and during your travel. If you usually get 8 hours, then be sure to get at least 8 hours. It is so tempting to stay up late because you do not want to miss anything. But you will pay for it if you end up getting run down and sick, and that is not enjoyable.
Health – I always bring a natural healthy medicine cabinet container in my carry on for remedies like; motion sickness, constipation, diarrhea, headaches, restless legs, and daily nutrition. Remember: take your daily vitamins; and if you take prescription medications, bring the amount you will need for the entire trip. Bring extra, in case of any delays, or you choose to delay your return trip.
Snacks – Super important if traveling by car; bring a little cooler bag with an ice pack, and; some peeled hard boiled eggs, almonds, and good quality protein bars. Never rely on food availability too much, such as; junk food, and things I wouldn't even consider eating. Be sure to bring lots of clean water also. I bring a thermos with ice, and by the time it melts, I have gone through the water bottles I have brought. Try to use glass or stainless steel; it is healthier for you.
Brimmed Hat – Don't forget to block those harmful rays by wearing a comfortable brimmed hat. Did you know that you can actually get sunburned on your head? Some people don't like to wear them. I know I hate it, too; it always flattens my hair. If you are a fashionista, then get yourself a hat. You'll block the sun,; and stay healthier; so go for it!
Sunglasses – There is nothing like being on a trip and losing your sunglasses. You will have to stop the fun to find a good pair of sunglasses; so why not just bring two. They don't take up that much room.
Comfy shoes – I prefer to travel in Oofos sandals easy off and on and supportive sandals. My feet are super comfortable in these especially if flying.
Ironing – Nowadays you don't need to purchase clothes that require ironing so why pack something that will require ironing. You are on vacation! No work allowed!
Sunscreen – Look for a sunscreen that is paraben free, water resistant, oil-free, and one that smoothes easily into your skin and absorbs quickly, without leaving a sticky residue that does not irritate your skin.
Inset Repellant – There are a few choices out there that I would not recommend it isn't healthy to put chemicals on your skin. My personal preference is an organic product that is safe and effective.

Pack Ahead – I always begin packing two days before my travel because I remember things as the days go by and can add them while it is on my mind. Be sure to have a running list and check it off as you drop it in the suitcase, so you don't have to go through to ensure it is packed. I always put in my carry on a travel toothbrush, my natural healthy medicine cabinet, deodorant, bathing suit, sundress, and pajamas. In case they have a delay getting my checked bag, I can still take advantage of the pool if there is one and sleep comfortably.
Disinfectant Wipes – I always bring a ziplock bag with disinfectant wipes to wipe down everything that people tend to touch when flying. The ones I use and recommend, kill odor-causing bacteria and 99.9% of Salmonella and E-coli.
Toilet Paper – In Thailand and Vietnam, the restrooms are a bit different so pack your own travel size tissues. In some locations, there is literally a hole that you squat over so think shoes and clothes that this would be easy to do in. So if you are traveling out of the United States, check what the facilities are like ahead of time. I am sure there are Facebook Groups that you can join and ask. I belong to one called Girls Love to Travel.
Motion Sickness – I get car sick, air sick, and ill on boats. I use peppermint ginger a half hour before my travel, and when flying, I also wear sea bands. Sea bands can be found in most drug stores; the key is the correct placement on your wrists, use two fingers together across your wrist and slide the sea band at the edge. I gave up years ago prematurely thinking they would not work for me, my friend encouraged me to try again, and they actually do work. If you find yourself without any of these remedies and are feeling sick on a plane, ask for half ginger ale and half seltzer that will help you in a pinch.
In February three years ago, we were traveling for a little over 3 months. The first stop was to New York City to go to a birthday dinner and then a Broadway Show and stay overnight before getting back on the road to head south.
Here is what I did that made it very easy not to have to carry and unpack and repack a huge suitcase. I packed one bag for the first place we were stopping and put all my toiletries in one kit that could smoothly go from each bag. That bag was so much smaller and much easier to carry for a one night stay.
The second stop was North Carolina, where we had expected it to be a little warmer but not super warm. Upon putting the first suitcase in the car, I added my toiletries to the next bag that was packed with less dressy clothes and for slightly warmer weather.
The third stop was Florida, definitely much warmer and bathing suit weather so that bag had warmer weather clothes and I just added my toiletry kit.
The fourth stop was going to be a bit more of a challenge because we rented a motorcycle and headed down to the Florida Keys. I always have my travel size skin care and toiletries in a bag that is as small as I can make it, so that fit comfortably in the side compartment of the motorcycle. I just needed to fit enough clothes and shoes in the rest of the side bag. I brought lightweight clothing that I could easily wash out at night and hang to dry at the hotel. I always pack a super lightweight sundress that is super thin because I can fit that easily. My sneakers always go in the trunk bag, and my sandals fit nicely in the side bag.
The fifth stop would be back to our friends home, and I was able to do laundry.
The sixth stop was Houston, TX, to visit my father's grave and spend some time with my cousin and attend the Houston Rodeo. You got it! Another bag in the back of my Honda CR-V.
The seventh stop was New Orleans, and no need for another bag as the Houston, TX bag was all refreshed and ready to go.
I think you get the picture having specific bags for each leg of your journey makes it so much simpler when in and out of hotels, relatives, and friends.
You can never be too prepared. After I return from any trip, I do a 7-Day Healthy Cleanse because the benefits are amazing. This helps me completely reset my system, reduce cravings, improves my sleep, and jump-starts my weight loss to get back on track in case I overindulged a little. I love the carefully selected combination of supplements in convenient daily packets with a step-by-step cleanse guide.
Enjoy your travels and remember your not promised tomorrow so DO IT TODAY!
Savvy Blog Contributor:
Deb Darby – It's rare for anyone to get an hour to explore their wellness goals with a trained professional. As an Integrative Nutrition* Health Coach, Deb Darby creates a supportive environment that enables you to articulate and achieve your goals. Throughout her education, she has been exposed to the most cutting-edge dietary theories and studied highly effective coaching techniques to help you find the right lifestyle that works best for you.