Summer has finally arrived and it is time for a vacation . We all work far too hard and relax very little vacations are important for our overall health however packing for our getaway can be stressful. The thought of packing gave me hives. Opening my suitcase raised my blood pressure and created high anxiety. I have learned many simple stress reducing tips and tricks in my career as a Personal Stylist & Professional Organizer that have lessened my anxiety. These tips and tricks are simple, quick, and have helped clients, reducing any "packing anxiety" so they could enjoy their time to recharge.

When packing for a trip my biggest tip is to always remember that is Less=More. We all pack a "just in case" outfit but, do we really need it? It is important to remember to pack clothing pieces from your wardrobe that are interchangeable. If you end up needing an "Emergency Look" you always pack can buy one on vacation. Interchangeable looks will allow you to pack less, lower your level of stress, & help you spend more time enjoying your vacation! Make time to get organized before you pack your suitcase leaving it till the last minute you will most likely feel very overwhelmed and stressed resulting in overpacking.

Before choosing what goes in your suitcase research your destination. Many of us Google our destinations weather forecast, I also suggest calling. Destinations can give you information about the toiletries , hair dryers, irons, etc., that they offer. Planning what types of excursions you will take narrows down the specific clothing pieces you will need cutting down on overpacking.

Armed with the information from researching your destination now open your closet! It is always great to remind yourself before choosing any clothes that Less=More.
Items to Pack for 5 days in Beach/Lake Vacation:
2-3 pairs short
1 pair of lightweight pants ( I prefer a white jeans)
1 bathing suit
1 bathing suit cover (can double as casual dress)
4 tops (mix & match styles)
Pj's
Dressier dress (going out)
2-3 bra's
4 pairs of undies
2 pairs shoes
accessories
3 pairs socks (if needed )
These pieces of clothing should be cleaned, fit you comfortably and be in a "neutral" colors. Neutral colors allow you to interchange these pieces so you can create simple stylish looks and pack less. I suggest to clients to put on a "fashion show" to create their looks before packing. Think of this as a "fashion show" fun, exciting , and most importantly helps you double check whether you like your choices. The "fashion show" tip is very important for those of us who overpack.
One of the most frequent questions from clients is how many shoes and accessories to pack? My advice is to think simple or Less=More is always. Sneakers and walking shoes take up a lot of "real estate" in your suitcase so, wear them on your travel days. A pair of "beachy" type sandal I suggest flip flops and a dressier sandal that coordinates with the "going out" dress is plenty of shoes.
My tip for accessories is leave your expensive/valuable pieces safe at home. I suggest following the same tip for accessories as you did for clothing simple and interchangeable: 2 pairs of earrings (choose your style) and wearing a simple necklace. Have some fun and shop for a unique souvenir type accessory while on vacation and if you are following the rule of Less=More packing you have some room in your suitcase for it!
All right, the time has come to pack take a breath you got this!
Wait did you forget your sunscreen, bug spray, or toiletries? You can purchase the small travel size soaps and "potions" at Target or most drug stores. Your skin will survive 5 days or so without the usual special night serum take a beak from it! Bringing your makeup is an individual choice my suggestion is to wear sunscreen but, not everyone feels comfortable that way.
Try to minimize : SPF 30 tinted moisturizer, lip gloss, & waterproof mascara give your face and yourself a vacation from what you wear daily. A vacation is a time to relax and enjoy your time reducing your usual skincare/makeup routine will give you more time to enjoy yourself. The Less=More rule also applies to your behavior on your trip. Less of your usual routine and More time to relax and recharge.

The biggest tip for the actual packing of clothing is to roll your clothes rather the folding. Rolling your clothes into the shape of what I call a cylinder will allow you to pack more and save space. I also suggest using your shoes to tuck items into them. Socks ,"Undies," and flat irons work well for this it saves on space. Make sure to pack heavier pieces on the bottom (hair driers), and angling bulky pieces in the corners of your suitcase increases space. Making a list of your medication to keep on your person reminds you to pack these medications and double check the quantity you have. Vacations are not the time to need a medication refill or realize you left them on your bathroom counter at home!
Double check that you have packed chargers also you may need electronic converters if you are traveling to outside the U. S. By calling your destination packing your electronics can be easier. Always checking your cellphone plan to insure you have coverage and if there are extra costs for data usage.

Going on vacation to relax, recharge and visit new places is exciting the packing part not so much. Using the tips and tricks of my the Less=More Packing Model will reduce your stress, minimize overpacking, and make packing more enjoyable. The whole reason for packing is because you are getting ready for a vacation that will be invigorating , fun, and relaxing. So, take a breath and relax!
Bon Voyage!
What are your favorite packing tips? Leave a comment below or on our Facebook page with your tips.
BLOG CONTRIBUTOR: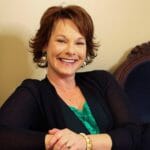 Sarah J. Duffy is the Owner of Embrace Yourself. After being in the fashion & beauty industry for many years Sarah realized the most fulfilling part for her whether it be assisting a customer in creating an interview outfit, fitting a woman for the right size bra, or working as a professional Makeup artist was the moment the woman saw herself in the mirror ! The glow that would come to her face when she truly saw herself on the outside the way she felt on the inside! That is the only goal, when she meets with each & every client! Helping women learn to wear clothes that celebrate how amazing they truly are! Sarah believes in using fashion & style to create your own personal power! At Embrace Yourself it is not just about having a great wardrobe, or a "detoxed closet" it is about self-acceptance, self-awareness, & self-empowerment!
Opinions expressed by Savvy Women blog contributors are their own.